In Strikið Restaurant there are two great halls and beautiful outdoor lounge.
One of the most popular in Akureyri for 20 years.
Strikið Restaurant was founded on December 22nd, 2005 and is located on the fifth floor at Skipagata 14.

Strikið has two halls, and the view from both of them is magnificent, overlooking the fjord and mountains. Our unique feature is the high-quality cuisine and service. During the summer, our balconies add to the experience, and nothing compares to enjoying food and drink outside under the open sky with a view in all directions.

Leifur Welding was in charge of the design of Strikið along with the owners, and the atmosphere is both light and beautiful. The professionalism in the food and drink is outstanding, led by Logi Helgason, the head chef, and Alexander Magnússon, the restaurant manager.
The Norðursalur (North Hall) is one of our two halls at Strikið Restaurant. This special hall is usually used for "a la carte" dinners but is also suitable for larger occasions such as annual celebrations, graduation parties, christenings, and other fun events.
The Norðursalur is very spacious and can accommodate between 40-60 people. This makes it a perfect choice for groups who want to enjoy a great meal together. What makes the Norðursalur unique is the view surrounding it – every day, there are stunning sights outside the windows that you and your guests can enjoy.
If you are considering holding an event at Strikið Restaurant, we highly recommend the Norðursalur! Send us an inquiry at strikid@strikid.is, and we will be happy to help you plan a fantastic event in the Norðursalur.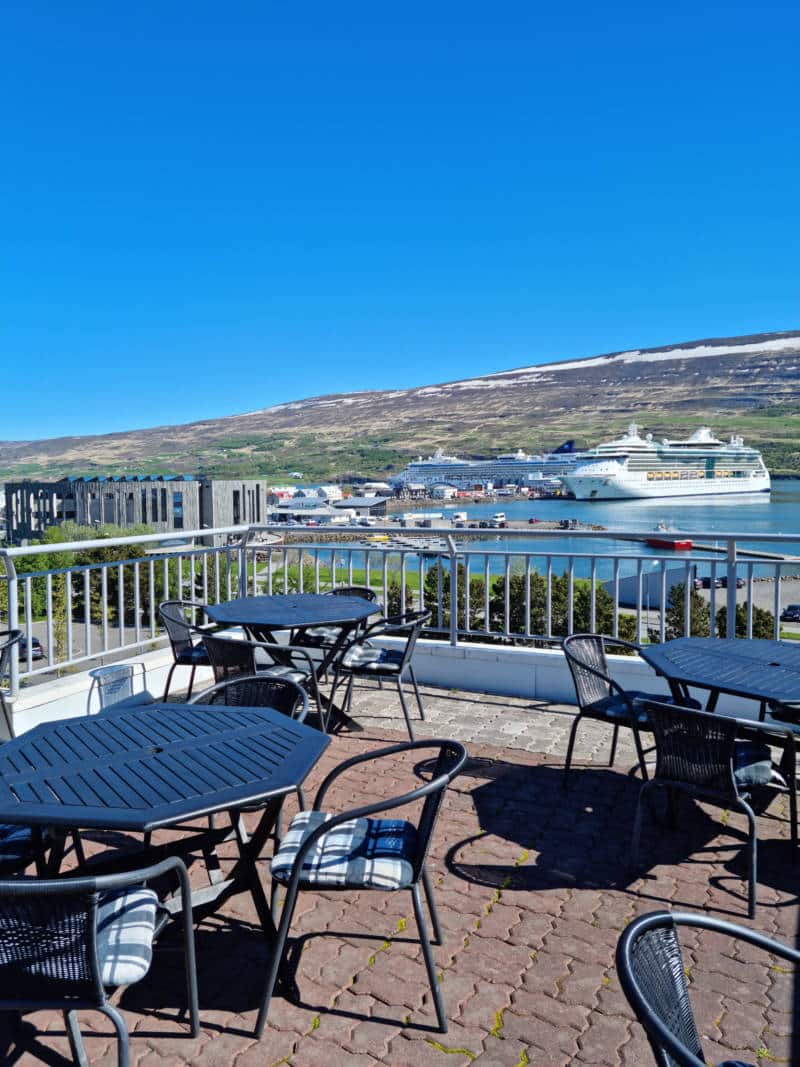 Would you like to eat outside?
On our beautiful balconies, you will find peace and tranquility to unwind after a busy day.
Our balconies are specially designed to offer a perfect experience for small groups who want to enjoy the view. Enjoy a good drink, and eat delicious food, all while enjoying the view over Eyjafjörður.
We look forward to warmly welcoming you and your group to our beautiful balconies.
Carsten is a restaurant and business owner with experience and passion for everything he undertakes. He manages not just one restaurant but several, which tantalize taste buds and leaves guests wanting more.
Alexander has his heart in the right place and always goes the extra mile to ensure that guests enjoy themselves. You can be sure that Alexander ensures that your experience at Strikið Restaurant is the best it can be.
Logi is not only the best in the kitchen but is also passionate about fresh and high-quality ingredients. He is proud of his culinary skills and puts all his effort into offering the best taste experience for our guests.